Discovery Clubs
Discovery Clubs are Bible clubs that meet in public elementary schools. Click here for a list of schools.
Volunteer Opportunities: You Could Be a Mentor!
It only takes a willing heart and an hour a week to be a Discovery Clubs volunteer. Led by a group of four volunteers, elementary-age children learn Bible verses, sing songs, and hear a Bible story during this one-hour, after-school program.
Volunteer requirements include:
Attend an annual 2-hour training session. (Place call to reserve your spot.)
Commit to 1.5 hours per week at a school of your choice for 23 weeks.
Provide your own transportation to and from the school.
CLICK HERE for our list of summer training sessions! If you have any questions, or would like to register by phone, please call (205) 941-9852.
Donation Opportunities: We need your support!
In order to freely offer Discovery Clubs to the children, financial support is necessary. When we partner with churches for volunteers and accept donations from individuals and corporations, the impact is profound. Children are being taught the Gospel in public school buildings, which is building foundations for life, developing character and changing our communities.
Each year, Discovery Clubs of Alabama reaches children in schools in Birmingham City, Trussville City, Jefferson County, St. Clair County and Shelby County School Systems. Principals, teachers and parents continue to express gratitude for the significant changes they observe in the lives of their children.
Our work would not be possible without the generous support of our supporters. With your help, we are able to make the changes that bring brighter futures to children.
There are a few ways to help: Donate, volunteer, and most importantly, pray!
Needed in-kind donations:
Jesus Storybook Bibles (Read-Aloud Edition)
CD players
Trash bags (13 gallon)
Copy paper
Printing for lesson materials
Pencils
Black permanent markers (med. point)
Glue sticks
Opportunities to financially support:
$60 per month sponsors one club
$125 per month sponsors one grade
$500 per month sponsors one school
You Can Donate Online Today.
To make a secure donation online by check or credit card, please click "DONATE NOW" at the top of this page.
You may also give by phone at (205) 323-5878 (weekdays 9am-4pm) or mail your donation to:
Jimmie Hale Mission ministries
P.O. Box 10472
Birmingham, AL 35202
To view our privacy and donation policies, click here.
What Principals are saying
"This year, our school went through our five year accreditation and during the student interviews, the students consistently spoke about how wonderful their experience with Discovery Clubs was. I would also like to add that the Discovery Clubs staff was a good group of dedicated volunteers and these individuals have made a significant change in the lives of our students."
- Mr. Taylor W. Greene, Jr., Principal, Hill Elementary School
"Adult volunteers have shown care and concern for our students by encouraging them to always practice good behavior, have respect for others and for themselves. The activities are designed to provide life skills and positive growth and development skills. Students have shown by their actions, that they are very receptive of the services and activities provided through this organization."
- Ms. Thelma Owens, Principal, Hemphill Elementary School
"On behalf of the students and staff at Chalkville Elementary School we thank your volunteers for coming into our school. I have heard nothing but positive comments from students, parents and teachers about Discovery Clubs. I am also so thankful for the opportunity that has been provided to our children who participate in Discovery Clubs. I look forward to the expansion into other grades. Thank you again for all you do."
- Mr. Rod Johnson, Principal, Chalkville Elementary School
History of Discovery Clubs
In 1994, Mr. John Glasser founded Better Basics, an in-school, literacy tutoring program that is now available in 20 Alabama counties. As the reading program expanded to more public school children, Mr. Glasser came to realize that a large percentage of these children had never been in a church nor heard the Gospel. Mr. Glasser's personal burden for these children began to grow.
From a 2001 U.S. Supreme Court ruling allowing public school principals to invite organizations into their school building before and after regular school hours, Discovery Clubs of Alabama was born. In 2003, Mr. Glasser expanded his vision and founded Discovery Clubs of Alabama, Inc., with a pilot program at Gate City Elementary ministering to 40 children with 14 volunteer mentors from Covenant Presbyterian Church.
Today, Discovery Clubs has more than 400 trained volunteer mentors reaching over 1,000 children with the Gospel and life values in many public schools. Discovery Clubs is now a part of the Jimmie Hale Mission ministries and has many partnering churches of numerous denominations throughout the metropolitan Jefferson and Shelby Counties.
"We are extremely excited about the merger with Discovery Clubs. What an awesome ministry to be able to take the Gospel message to the children at our local schools. I'm convinced that our partnership will strengthen both ministries and prove to be a preventative measure that will hopefully help keep these children from darkening the doors of the Jimmie Hale Mission later in life."
- Tony Cooper, Executive Director, Jimmie Hale Mission
Contact Information
Discovery Clubs, (205) 941-9852
3940 Pinson Valley Parkway, Birmingham, AL 35217
directions - email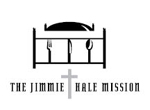 Please share this with your family and friends on...