Tell A Friend
The more friends the Mission has in the community and online, the more we can help those in need.
Learn more about Mission History | Facts About Homelessness | Overview of Programs and Services
Downtown Jimmie Hale Mission, Inc. is a Christian-based, 501c3 charitable organization that does not receive United Way funding. What started as a storefront chapel has grown to include a shelter for homeless men, Bible-based, 12-step recovery programs, fundraising thrift stores, learning centers for education remediation and career readiness, and a shelter for homeless women and children called Jessie's Place.
You can find us on Facebook | Twitter | YouTube | MySpace | Flickr | LinkedIn
Subscribe to our Mission Newsblog (RSS Feed) or sign up for our e-newletters (below).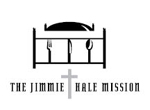 Please share this with your family and friends on...