Prayer Support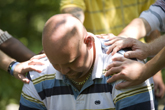 Please pray that the Mission will be in the center of God's will and that we will be submissive to Him and sensitive to His leading.
Pray for our Board of Directors that they will be committed to Christ and people with integrity. Pray that they will lead by example.
Pray that our staff will always have compassion yet will maintain professional boundaries and not grow weary in well doing.
Pray that our volunteers will come along side our staff and be in agreement with our purpose and will complement our efforts.
Pray that our donors be obedient to God in their giving and be blessed by their faithfulness.
Pray that our clients will see the love of Christ through us and be open to God's working in their lives.
Pray that the Mission will be a beacon of hope and a source of strength to those that come our way. Pray that we provide encouragement and blessing to those who are hurting and struggling.
Please pray that our priority will always be to minister to the spiritual and physical needs of the poor and hurting in Jesus' name!
Tony CooperExecutive Director
"Whoever is kind to the poor lends to the LORD, and He will reward them for what they have done." - Proverbs 19:17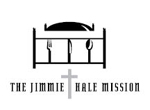 Please share this with your friends and family on...