Tours and Presentations
You would be pleasantly surprised to discover what the Jimmie Hale Mission is all about.
Tours
The "I Had No Idea" Tour is a great way for you, your family, friends and business associates to see first hand the work of The Jimmie Hale Mission ministries. At these tours we do not ask for a donation, yet we hear many people say, "I had no idea what all you do! How can I get involved?"
If you are ready to be pleasantly surprised, email or call (205) 323-5878. You may also register online (below).
Jessie's Place for Women & Children (directions)
Wednesday, December 11, at 10 a.m. - register online
Shepura Men's Center (directions)
Friday, December 13, at 11 a.m. - register online
Additional tours may be available upon request.
Please email or call 205-323-5878.
Presentations
If you can't come to us, we can come to you!
Executive Director Tony Cooper and other staff speak about the work of the Mission to groups in our community including businesses, churches, schools, and professional and civic groups.
If you would like to invite us to be a guest speaker, to give a presentation, or to set-up a display at your upcoming meeting or special event, please contact us at (205) 323-5878.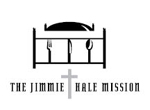 Please share this with your friends and family on...