Stewart Learning Centers
Since 2006, more than 900 men and women have secured employment through the Mission's learning centers.
For more inspiring success stories, please click
here
.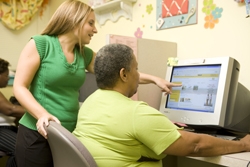 The Stewart Learning Centers offer education remediation and career readiness to men and women of the Jimmie Hale Mission ministries.
Students find self-worth and self-confidence through learning the basics (reading, writing, arithmetic), finances and positive work habits, to name a few. Self-paced modules remove the stress of learning and allow students to focus on their individual needs.
The Basics – reading, writing, arithmetic

Finances – banking, budgeting, financing

Transportation – bus schedules, car insurance

Positive work habits – goal setting, problem solving, conflict resolution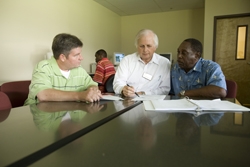 Named in honor of long-time board member Jack Stewart, the Stewart Learning Centers assist participants to determine a career path and to eliminate barriers to employment with:
Literacy Program

GED Preparation

Career Readiness

Job Search

Resume Preparation

Job Interview Skills Training
"The hard work paid off! I learned how to put together a résumé and search for a job online.
Now I'm a part of the workforce again."
– Mission graduate
Employ a Graduate
We need your help in getting people back to work and back to life.
The Jimmie Hale Mission has a holistic approach in addressing homelessness. Most of our clients are with us for several months – working hard to get their lives back.
Mission clients have come from all kinds of occupational backgrounds including the legal profession, skilled labor and business world.
Even though we hire a good number of our clients, we do not have jobs for them all. We need employers to offer employment opportunities to our program graduates. We work with them preparing for a job, and they desire to work and are ready for work.
To find out how you can help get men and women back to work, please contact Edward Peterson at (205) 323-5878 or learningcenter@jimmiehalemission.com.
Now they need an opportunity. If you have an employment opportunity or any questions, please contact us at:
Stewart Learning Centers
Birmingham area (men) • (205) 323-5878 • email
Birmingham area (women) • (205) 323-0170 • email
Cullman area (men) • (256) 352-9444 • email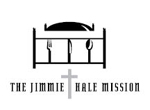 Please share this with your family and friends on...