Jessie's Place for women and children
Jessie's Place Wish List may be found in the "Downloadable Files" section at the bottom of this page.
For more inspiring success stories, please click
here
.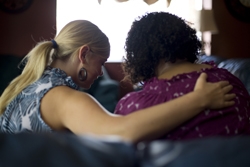 Jessie's Place, affectionately named after Mission co-founder Jessie Hale Downs, was established in 1998 as a haven for homeless and hurting women and children seeking shelter while preparing to reach self-sufficiency.
They become involved in daily life skills training, Bible studies, case management, counseling, education remediation, career readiness, and children's programs including play therapy.
"Mommy, can we stay here, or do we have to sleep in our car again?"

– Homeless mother and child entering Jessie's Place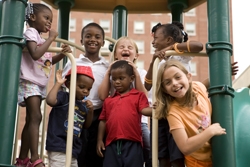 Housing up to 35 women and children for three to six months on average,
Jessie's Place provides a 24-hour, residential program in a safe, supportive,
Christian environment.
Would you like to be a volunteer?
Due to the sensitive nature of children, volunteers of Jessie's Place are required to submit an application (provided below) and attend a scheduled orientation. To learn about orientation or available volunteer opportunities, please visit the Jessie's Place volunteer calendar online.
Video testimony by a Jessie's Place volunteer from Valleydale Church


Would you like a tour of Jessie's Place?
If yes, please R.S.V.P. at (205) 323-5878, or you may register online for the following dates:
Upcoming Tours

Thursday, August 21, at 10 a.m. - register online
Tuesday, November 4, at 10 a.m. - register online
Wednesday, December 10, at 10 a.m. - register online
Need Help?
If you need help or know someone who does, click here for more information.
Contact Information
Jessie's Place for Women and Children, (205) 323-0170
2305 5th Avenue North, Birmingham, AL 35203
directions - email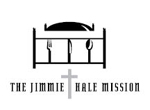 Please share this with your family and friends on...