The Homeless
Homelessness may be different than you think. Many people may think of an old, lazy, rough-looking transient who drank himself into homelessness. In reality the average homeless person is quite the contrary.
The Face of the Homeless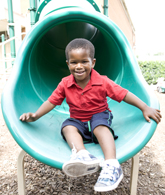 (Source: Association of Gospel Rescue Missions, local statistics)
One out of four are Military Veterans.
Three out of five are under the age of 46 (with 37% under 36).
Nearly three out of four are Birmingham residents.
60% Caucasian, 36% African American, 1% Hispanic, 1% Native American.
The vast majority (85%) have been homeless no more than a year.
North American statistics also show that women with children are the most common family unit to visit missions for help.
While there is the small minority who "choose" to remain on the streets because of mental illness or a loss of self, we find that the men, women and children who come our way are not looking for a hand out, but a hand up to get back on their feet... and back into life.
Contributing Factors of Homelessness include…
Death of spouse, child or other loved one
Divorce
Downsizing, under- or unemployment
Escaping an abusive situation
Lack of affordable housing
Lack of education or job placement skills
The Jimmie Hale Mission has a true holistic approach to homelessness. Of course when men and women come to us seeking help, we meet their basic needs, such as food, clothing and shelter. But once their stomachs are full and they are rested and safe, we seek to find the reason that they are homeless or heading in that direction.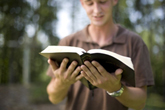 Basic Needs + Bible-based Recovery + Education + Job Readiness =
HOLISTIC APPROACH TO HOMELESSNESS
Through counseling, Bible study, case management, education remediation and career readiness, we are able to address their specific needs in order for our clients to lead a self-sufficient life.
To make a difference, donate or sign up to volunteer today.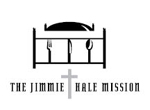 Please share this with your family and friends on...